Unemployment in India: When a person is skilled, willing to work and is in the working age (15 – 65 years), though he is not getting any job, then the situation is termed as Unemployment.
Unemployment shows how healthy our economy is. The unemployment rate is measured frequently to measure the rate of unemployment. The unemployment rate is calculated using the following equation:
Unemployment Rate = (Unemployed Workers / Total labor force) × 100
National Sample Survey Organization (NSSO) gave definition of employment and unemployment on the basis of one's activity status.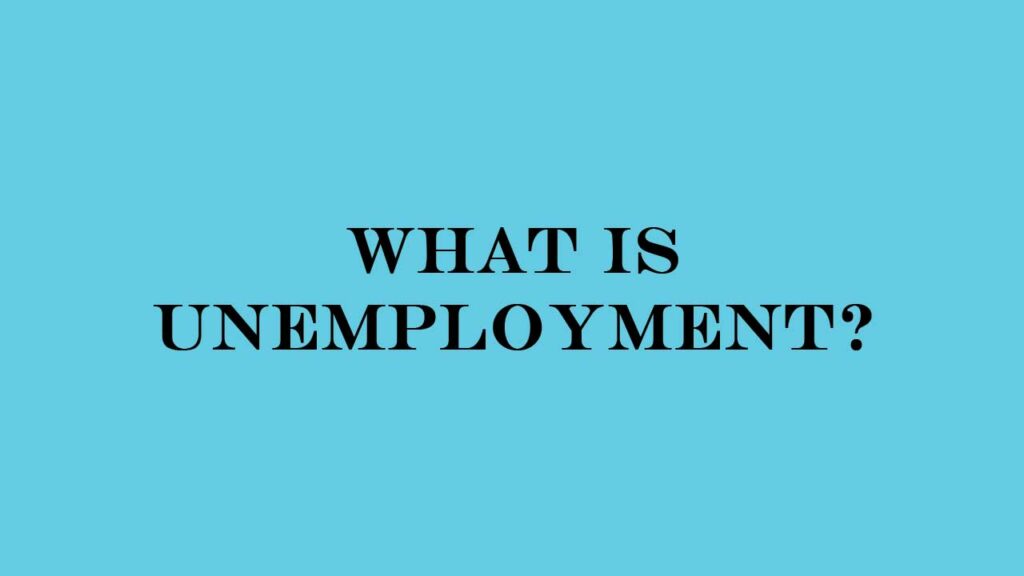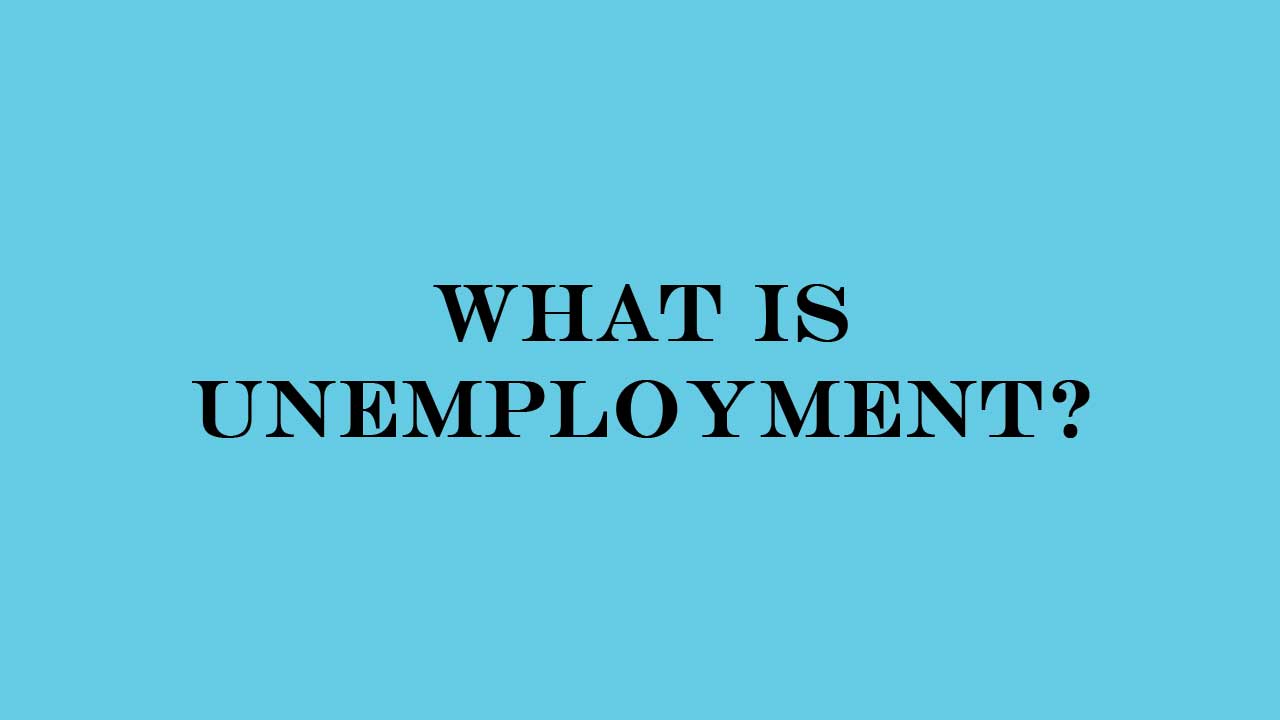 NSSO is an organization which is under MoSPI (Ministry of Statistics and Program Implementation) do measure unemployment in India on three estimates. These are:
(A) Current Daily Status Unemployment: In this type, a person is unemployed for a day or more while conducting survey. If any person who did not get any work for at least one hour in a day is known as unemployed on that day.
(B) Current Weekly Status Unemployment: This shows the record of that kind of person who didn't get any work for an hour while doing survey.
(C) Usual Principal Status Unemployment: This type of person remained unemployed for maximum days of 365-day duration.
Main Features of Unemployment
Unemployment is temporary.
Unemployment term is applicable to certain person who are skilled, able to work i.e. mentally and physically healthy and also between the age of 15 – 65 years.
Person must have willing to do work.
When a person is not getting job according to their educational qualifications or skill is also referred as Unemployed.
Types of Unemployment in India
Generally, in India there are several types of unemployment. All are discussed below:
1. Disguised Unemployment
When more people are available than required in actual is Disguised Unemployment. It is also referred to as Conceal Unemployment. Generally, in the agricultural sectors or unorganized sectors Disguised Unemployment is traced.
2. Structural Unemployment
When a mismatch of vacancies and the worker's skills arises then this type of unemployment is referred to as structural unemployment. Due to lack of infrastructure people do not get training as required and they unable to get jobs.
3. Seasonal Unemployment
For certain season of the year people are not involved in any gainful wages is known as Seasonal Unemployment. In, India laborers are not involved in occupation whole year. Agro-based industries are the example.
4. Vulnerable Unemployment
In this type of unemployment, records of employment are not maintained as proper job contracts is not available are considered as Vulnerable Unemployment. In India this type of unemployment is traced very often.
5. Technological Unemployment
Economics John Maynard Keynes warned Technological Unemployment as a new disease in 1930. Due to technological advancement some people lose their jobs, this kind of situation is known as Technological Unemployment.
World Bank conducted survey in 2016, which showed 69% jobs is threatened by automation every year in India.
6. Cyclic Unemployment
Due to recession this type of unemployment arises in the economy. The level of economic activity is reduced and less number of man-power is required which causes cyclic unemployment.
In developed countries this type of unemployment is prevalent and is negligible in India. It is also known as Keynesian Unemployment.
7. Frictional Unemployment
When for a short span of time, people are unemployed to join another job or switch to other job is known as Frictional Unemployment. also called search unemployment. It is considered as voluntary unemployment as people quit their jobs at their will to get a better job opportunity.
Also Read: What is GDP?
Reason of Unemployment in India
Huge pressure of population.
As the population is very large, people are not skilled or educated as required and the mismatch of required skills and available skills.
After demonetization, private investment become less and this affect labor intensive sectors.
In agricultural sector, productivity is very low and also they don't have much alternative opportunities which results transition of these three sectors difficult.
Lack of encouragement, support and complexities such as inadequate state support, low infrastructure, legal complexities, financial and market linkages to small organizations makes sectors unviable with cost and compliance overrun.
Manufacturing sector's growth is not adequate because of low investment in this areas and hence affects the potentiality of employment of different sectors.
Much of the workforce is involved in informal sectors due to lack of required education or skills and they are not included in the employment statistics.
Women are restricted to do work or take participation in employment in different sectors.
The training provided in educational institutions is not as per the level which is required in industries.
Impact of Unemployment
In any nation, unemployment is a major problem and it has a wide range of affect on the economy.
When people are Unemployed this led to the rise of poverty.
When people are unemployed, production will be less and consumption and services will be lesser by the people this ultimately causes extra borrowing burden by the government.
Unemployment people are easily involved in anti-social or criminal activities and they lose their faith in the government as well as democratic values of the country.
To earn money, unemployed person may involve in illegal or unethical activities which increases the number of crime in India.
The workforce that can be employed to generate resources are not getting employment and dependent on the rest of the working population which affects the economy of the country and also increases the cost of socio-economic for the state.
Unemployed people often end their lives due to social pressure and financial burden or addicted to drugs and alcohol. This kind of incidents decreases the human resources of the country.
Major Programs to Check Unemployment
After independence, many programs and policies have been initiated to control unemployment of the country. Some major programs are discussed here briefly.
Training Rural Youth for Self Employment (TRYSEM): This program was initiated in 1979 with the objective to train rural youth for self-employment who are between 18-35 years. Special attention is given to women and youth who comes under the category of SC/ST.
Integrated Rural Development Program (IRDP): In 1980, IRDP was launched for rural areas which creates all round opportunities.
RSETI /RUDSETI: Rural Development and Self Employment Training Institute (RUDSETI) was initiated by Dharmasthala Manjunatheshwara Educational Trust, Canara Bank and Syndicate Bank jointly in 1982. The main purpose of this program was to alleviate the problem of unemployment among youth. Now, RSETIs are controlled by bank and also state and central government do active cooperation.
Jawahar Rozgar Yojana (JRY): Rural Landless Employment Guarantee Program (RLEGP) and National Rural Employment Program are merged to start Jawahar Rozgar Yojana in 1989, 1st April in 80: 20 cost sharing basis of the state and center.
Mahatma Gandhi National Rural Employment Guarantee Act (MNREGA): MNREGA was started in 2005 to provide the right to work. MNREGA, an employment scheme, aims at enhancing livelihood security by providing at least 100 days guaranteed work per year to all families of rural areas, volunteer adult members of those families who wanted to do unskilled labor intensive work. It was also mention that 33% of its participation is mandatory for women.
Pradhan Mantri Kaushal Vikas Yojana (PMKVY): It was initiated in 2005 with the objective to train youth of the country as per industrial requirements to have a better and secure life.
The start-up in India scheme was launched by the government in 2016 for the development of an ecosystem which promotes entrepreneurship across the country.
To facilitate loan specially for women and SC /ST, between Rs. 10 lakhs to 1 crore, stand-up India scheme was initiated in 2016 to set up a green field enterprise.
In November 2018, National Skill Development Mission was launched. In a 'Mission Mode ' drive the 'Skill India' agenda to merge skill training initiatives, combine scale and skilling quality efforts.
Other than these programs the government of India launched various programs in order to eradicate or lessen the unemployment problems.
SSC Exams 2023:
Hopefully this post will help you to know the Unemployment in India, it's reason, and Impact. Follow us on Facebook and Twitter for any latest notification.
Frequently Asked Questions
Q1. What is Frictional Unemployment? 
Ans: For a short span of time people quit their jobs to get a better opportunity or to switch jobs in known as Frictional Unemployment.
Q2. What is the full form of TRYSEM? 
Ans: TRYSEM stands for Training Rural Youth for Self Employment which is launched in 1979 by government of India.
Q3. Which programs are merged to start Jawahar Rozgar Yojana?
Ans: Rural Landless Employment Guarantee Program (RLEGP) and National Rural Employment Program was merged to start Jawahar Rozgar Yojana.
Q4. Under which program at least 100 days wages will be provided?
Ans: Under MNREGA at least 100 days wages will be provided to all the families in rural areas.
Q5. When the IRDP was started?
Ans: In 1980, IRDP was started for rural area people.