NEET is the only entrance test at the national level that is conducted for admission to a medical college. If you have passed the 12th examination and want to get admission in medical college, then NEET is the best medium for the recruitment of MBBS or BDS.
After passing 12th, many students want to get admission in medical college. Today many students are making their careers in various fields & students who want to make a career in the medical field. It is a very good medium for them to take the NEET Exam. They can succeed in this and get a bright future by getting admission in the field of medicine.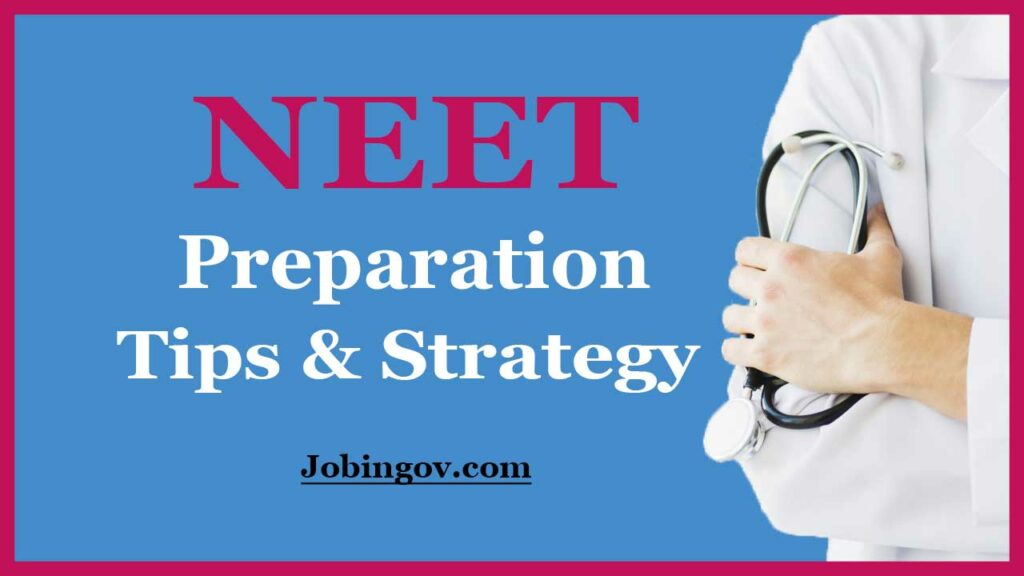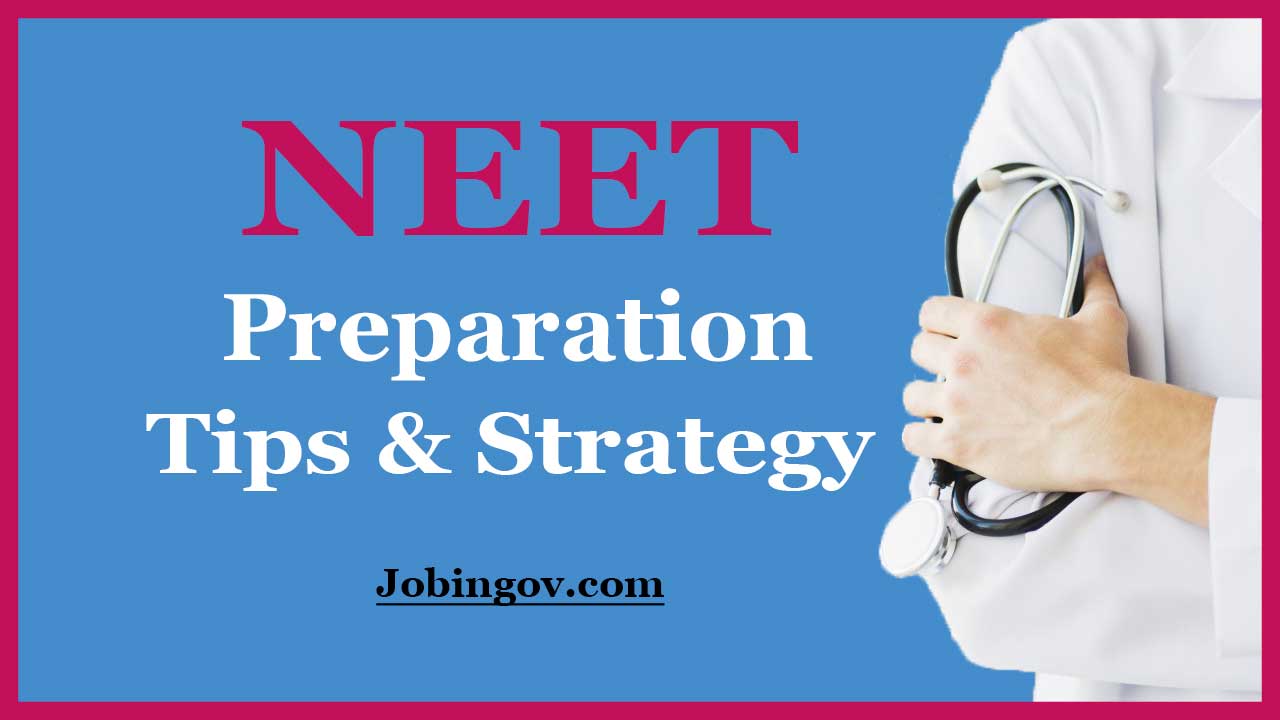 NEET exam is conducted once a year in pen and paper mode. The National Testing Agency (NTA) conducts the NEET exam for students across India for admission to MBBS (Medicine and Bachelor of Surgery) & BDS (Bachelor of Dental) and this exam is mandatory for taking admission in medical.
Admission to the course in MBBS and BDS is based on this exam. Before 2016, only AIPMT (All India Pre Medical Test) exam was required to take admission in the medical field. Through which, students used to get admission in MBBS, MS, BDS.
NEET Eligibility Criteria
Medical candidates are required to fulfill certain eligibility to appear in the examination. Application forms of unqualified candidates are not accepted, so candidates are advised through the NEET 2024 eligibility criteria listed below.
Indian citizens, OCI, PIO, NRI, and foreign candidates will be eligible to apply.
The minimum age limit will be 17 years .
Candidates should have passed 12th or equivalent examination from any recognized board.
In the qualifying examination, students should have Physics, Chemistry, Biology/Biotechnology, and English subjects.
Candidates should have a minimum of 50% marks (for General), 45% marks (for General PH) and 40% marks for SC / ST and OBC candidates in the PCB stream.
Candidates appearing in the qualifying examination are also eligible to apply.
NEET Exam Pattern
Mode of Examination: The examination will be conducted through offline (pen-paper based) mode.
Types of questions: There will be objective type questions in the exam.
Duration: The duration of the examination will be of three hours.
Several questions: A total of 180 questions will be asked.
Language: The question paper will be asked in Hindi, English, Gujarati, Marathi, Oriya, Bengali, Assamese, Telugu, Tamil, Urdu, and Kananda languages.
Marking Scheme: Four marks will be given for each correct answer.
Negative Marking: For each wrong answer, one mark will be deducted.
| | | |
| --- | --- | --- |
| Section | Number of Question | Marks |
| Physics | 45 | 180 |
| Chemistry   | 45 | 180 |
| Zoology   | 45 | 180 |
| Botany   | 45 | 180 |
| Total | 180 | 720 |
Click Here to Check: NEET 2024 Complete Details
NEET Preparation Strategy & Tips
Basic Preparation Starts from Class 11th
If you dream of becoming a doctor, then you should start preparing for NEET from the 11th class itself. The 11th class syllabus is basic, which is important to understand.
Once you understand the basics, then preparing for NEET will be easy for you. But if you have started NEET Preparation by coming in 12th or dropping after 12th, then you will have to read the syllabus of 11th class to prepare for it.
Once you understand the concepts of Physics and Chemistry of the 11th class, then NEET will be very easy for you. Let me tell you that the syllabus of the medical entrance exam is based on the syllabus of the 11th and 12th, so you have to prepare for it from the 11th.
Selection of Effective Study Material
Let me tell you that for success in any competitive exam, you have to choose the right study material. The entire syllabus of NEET exam is based on NCERT books, so it is necessary to have a collection of 11th and 12th books of NCERT.
Apart from this, you can also purchase study material from the market according to the syllabus. But you need to choose the right study material. You can get suggestions from experts for the study material selection.
Prepare Time Table for Studies
It is important to read and plan for the preparation of any Tough exam, so you are advised to make a time table for the preparation of NEET.
Do not put more than 3 hours for any subject in the time table. Because you have to study more in less time, so make a time table and read on which day you want to read also.
Keep Track of Exam Pattern and Syllabus
If you want to crack the exam of NEET, then you must have the right knowledge of it. For this, keep the correct information on exam pattern, syllabus, marks, exam date, exam duration, and then prepare accordingly.
If you keep preparing according to exam pattern and syllabus, then NEET can score well.
Divide Topics by the Priorities
The syllabus of the NEET exam are based on three subjects Biology, Chemistry, and Physics, so these subjects should be divided based on their interest.
You need to spend more time on subjects in which you are weak, so give more time for weak subjects in the time table made for studies. You will have to study the subjects in which you are not interested, so try to understand such topics.
Previous Year Paper and Model Paper
In order to succeed in any examination, it is important that you look at the paper for a few years before that examination. Solving the previous year's papers will give you an idea of how the exam pattern and how many tough questions are asked.
Along with this, try to solve the latest model paper also, it will tell you how the paper of the upcoming exam will be.
Create a Checklist
Although most of the students have completed the syllabus, but sometimes many topics are missed by students, so candidates are advised to make a checklist to check if any topics have been missed. If a topic has been missed, cover it.
Mock Test is Most Important
To crack the NEET exam, start giving mock tests. If you give a mock test, then you will get a lot of idea about the exam.
Also, your paper solving speed will be tested and your speed will increase after solving several mock tests.
Say 'No' to New Study Materials
When the exam time is near, the students should revise only what they have studied till now. During this time, you should not try any new study material.
Revise the notes you have prepared so far and pay attention to the NCERT books.
Pay attention to these important topics of Physics, Chemistry, and Biology:
Physics: Modern Physics and Semiconductor Devices, Magnetism and Matter, Current Electricity, Newton Lodge System of Particles and Rotation Motion.
Chemistry: Chemical Bonding and Molecular Structure, S&P Block Elements, Equilibrium, Chemical Kinetics, D&F Block Elements.
Biology: Biological Classification, Plant Kingdom, Animal Kingdom, Cell, Humen Health and Disease, Ecosystem, Principal of Inheritance and Variation, Human Reproduction.
NEET Preparation Books
NCERT books of class 11th and 12th are like holy books for students preparing for NEET. These books help a lot in clearing the basic concepts.
Apart from NCERT, more books will prove to be very helpful for students of NEET. Let's know about some important books on Physics, Chemistry, and Biology of all three subjects.
Physics Books
11th and 12th class NCERT Physics
HC Verma's Concepts of Physics
DC Pandey's objective physics
Halliday, Resnick and Walker's Fundamentals of Physics
Pradeep's Fundamental Physics
IE Irodov's Problems in General Physics
Chemistry Books
11th and 12th class textbook of NCERT
OP Tandon's Physical Chemistry
ABC of Chemistry for classes 11 and 11
JD Lee's Concise Organic Chemistry
Dinesh Chemistry Guide
VK Jayaswal for Organic, MS Chauhan for Organic and N. Avasthi's Practice Books for Physical
Biology Books
NCERT 11th and 12th textbooks
Truman's Biology Volume 1 and Volume 2
Objective Biology of Dinesh
Ansari's objective botany
Pradeep Guide of Biology
Biology of GR Bathla Publications
Why are these books important?
By reading these books, NEET students can clear the concept of NCERT very well. The exam asks 180 questions, of which 50 percent will be on the lines of the NCERT concept.
These books will help in understanding all the concepts on a wider scale and solving the remaining questions. There are multiple-choice questions in the NEET Exam.
After preparing these books, students can comfortably solve the questions in three hours.
Click Here to Download: NEET Admit Card
Hope the above article will help you a lot. If you like this article then share with your friends through social media. You can also follow us on Facebook for any latest update.