It is a dream of lakhs of engineering students to crack Graduation Aptitude Test in Engineering or popularly known as GATE. Lakhs of students appeared in the national level GATE examination to take admission in M. Tech or PSU recruitments which is conducted annually.
Being a national level examination, competition is very high and candidates should have the knowledge how to crack GATE Exam. To perform well in GATE examination, you should keep in mind some important tips and follow strategy strictly.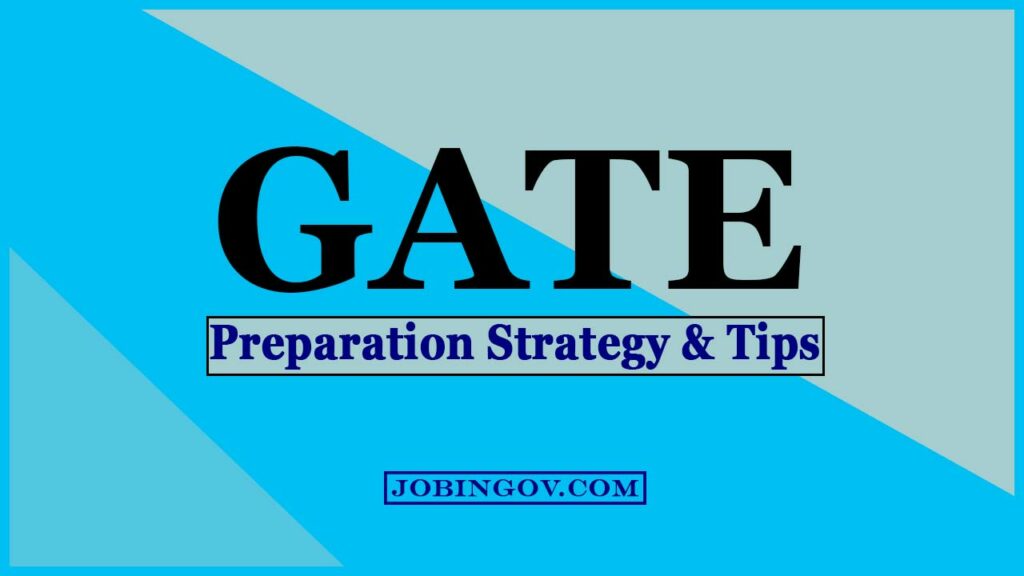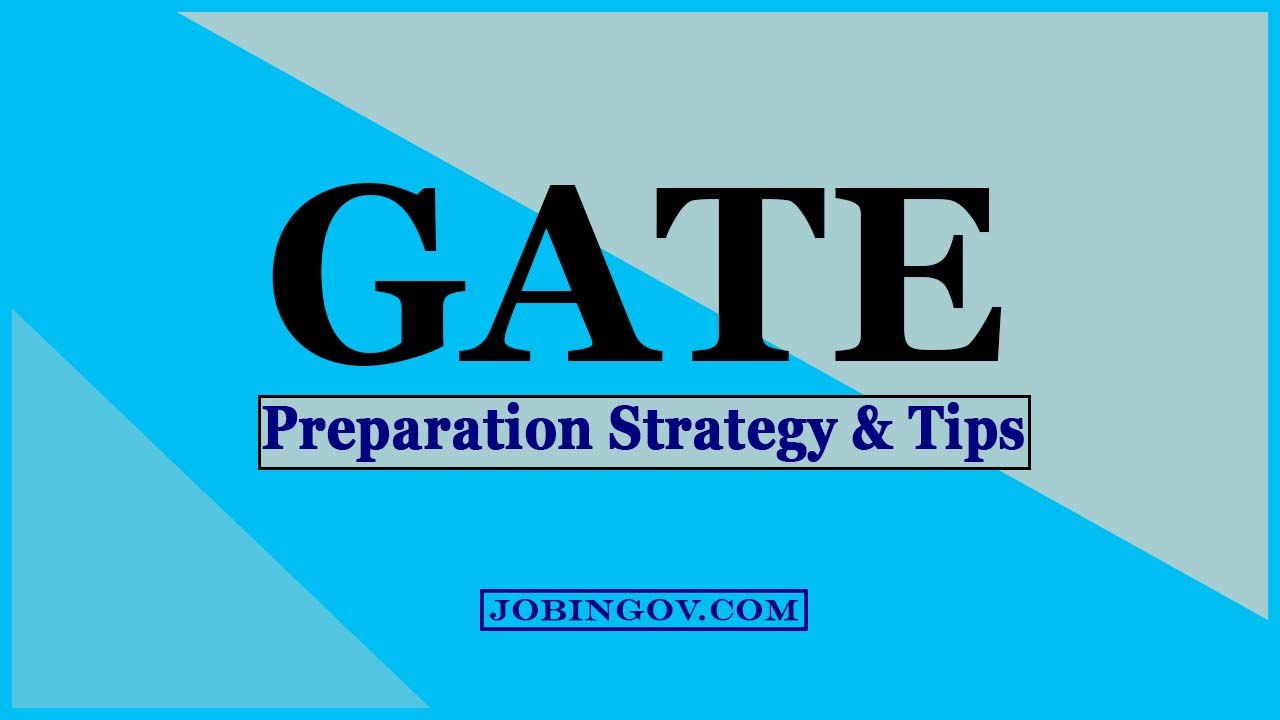 There is a notation among the aspirants that you can't clear GATE 2024 without coaching but the real fact is that you can easily crack it by following some easy steps.
Here, we represent a set of study plans and strategies for the students to prepare for GATE exam. When a student sincerely does study and prepare for GATE, they will definitely obtain good marks.
We have given a list strategies and later discussed over it.
Try to Start Early.
Analyze Syllabus and Exam Pattern.
Prepare a Study Plan.
Collect Subject Related Study Materials.
Prepare a list of Strength and Weakness.
Do Revision regularly.
Time Management.
Be Healthy Physically and Mentally.
Start Preparation for GATE 2024
1. Try to Start Early
If you have any planning to appear in the upcoming GATE examination, then the first thing you have to do is to start your preparation as early as possible.
When you start early then you have enough time to make a plan for preparation, prepare a timetable, analyze the syllabus and question papers.
After planning your preparation, now you have sufficient time to study, prepare notes, attempt mock tests do revision etc. So, we are suggested you to start your preparation earlier.
2. Analyze Syllabus and Exam Pattern
To prepare for GATE exam you must know the syllabus and exam pattern in detail. It is just like war where you can't beat your opponent without knowing all the details.
Syllabus and exam pattern both are very essential part of your preparation. Syllabus will help you to know what to study whereas exam pattern will give you what type of questions will be asked from the topics you have studied.
Below we have mentioned highlights of the GATE examination:
Name of the Examination: Graduation Aptitude Test in Engineering (GATE)
Mode of Examination: Computer Based Test (online)
Type of Examination: Multiple Choice Questions (MCQs), Numerical Answer Type Questions (NAT)
Full Marks: 100
Sections: General Aptitude, Engineering Mathematics (for XL papers it is Chemistry), Subject – Specific section [ Follow this except for AR, CY, GG, EY, XL, PH and MA papers].
Total Number of Questions: 65 Questions (including 10 questions from General Aptitude).
Allotted Time: 3 Hours (180 minutes)
Marking Scheme: For 1 number questions
Now, you have complete knowledge about syllabus and exam pattern. It is time to prepare a list of important topics with priority-wise.
There are some topics more questions are asked and from some topics few questions are asked. While analyzing question papers also point out topics which has more weightage and pay attention to that topics. After preparing the list, make a suitable study plan accordingly.
3. Prepare a Study Plan
It is the time to prepare a suitable and proper study plan to progress your preparation. Prepare a timetable according to your own comfort in such a way so that important topics are given more focus.
Try to arrange subjects in your timetable in a manner that every subject rotate regularly. While preparing, try to track your progress weekly. Give sufficient time to the difficult topics.
Special attention should be given for revision and mock tests in your timetable. For sure, check your timetable that sufficient time has given for every subjects.
4. Collect Study Materials
While preparing for GATE exam, you must follow your textbooks as the syllabus is very similar.
You may get all the topics of syllabus from textbooks but there are few topics which you need to study in detail. For that kind of topics, you need some reference books.
You can also follow online lectures, PDF notes etc. to boost your preparation.
5. Prepare a list of Strength and Weakness
During your preparation try to understand on which topics your strong and on which topics you feel weakness. Only you can understand it and prepare a list of that kind.
Do not try to avoid those topics in which you are strong, thinking you can score easily on that area. Give sufficient time so that you can score well on that topics.
Also focus more on two scoring sections viz. Engineering Mathematics and Aptitude Test in which questions are asked from basic.
To prepare for aptitude test you can follow newspaper and for Engineering Mathematics follow previous years question papers.
6. Do Revision Regularly
Revision plays very important role during preparation. Study all the topics carefully and then revise it again and again. Because, each time you revise any topic your understanding about that subject become more clear.
Provide 1-2 hours daily for revision in your study plan. The more you revise the more your understanding will be better.
7. Time Management
You will be Allotted only three hours for GATE. From the exam point of view, this is not sufficient. So, you need to learn how to manage time during exam.
If you failed to manage time in the examination hall, then you will not be able to answer all the questions and this will affect your score in the GATE.
To improve your time management, you need to attend mock GATE on regular interval. In this mock tests, try to focus on those areas in which you are taking more time and by practicing reduce your time consumption.
8. Be Healthy Physically and Mentally
To be healthy physically and mentally is the most important factor of your preparation period. This will help you to be more attentive and focused on your study.
So, to be fit you should take fresh and healthy food, take short breaks during your study and also get sufficient sleep. You can also do some physical exercise to be fit.
Related Posts:
GATE Preparation FAQs
Q1. Can I crack GATE without coaching?
Ans: To understand it in a better way, first understand the different aspects of these two. If you want to do self-study, then you must be more attentive and committed to your preparation. You must understand topics, learn how to manage time, prepare study plans, attempt mock tests, and analyze yourself.
On the other hand, in coaching centers your preparation will be planned by the experts, and they will also explain the subjects or different topics. They will take mock tests, analyze your ability etc. So, if you can manage it yourself then don't need to join any coaching institution.
Q2. How much time I do study for GATE preparation?
Ans: It depends on your ability to understand topics. To understand the subjects and attempt mock tests you need sufficient time to hand. In general, 8-10 hours study is enough to secure good marks.
Q3. Can I get all the information from a single book?
Ans: As the syllabus of GATE is very vast, one book cannot cover it. And, to boost your preparation and for better understanding you need reference books.
Q4. How should I start my preparation for GATE?
Ans: At the beginning, clear your idea regarding syllabus and exam pattern. Then prepare a timetable which must be easy for you to follow. Now, start reading easy topics which you can understand easily because it will boost your confidence level. Difficult topics may lower your confidence level that effect on your preparation.