Step by step guide to prepare for WBCS Exam 2023: A dream of every aspirant who take preparation for government examination. West Bengal Public Service Commission (WBPSC) Selects candidate through examination which is held in three consecutive phases: preliminary, main and interview.
There are four groups in WBCS officers viz. Group A, Group B, Group C, and Group D. It has lots of prestigious post like Block Development Officer(BDO), Assistant Commercial Tax Officer, Police Service, Joint Block Development Officer & many more.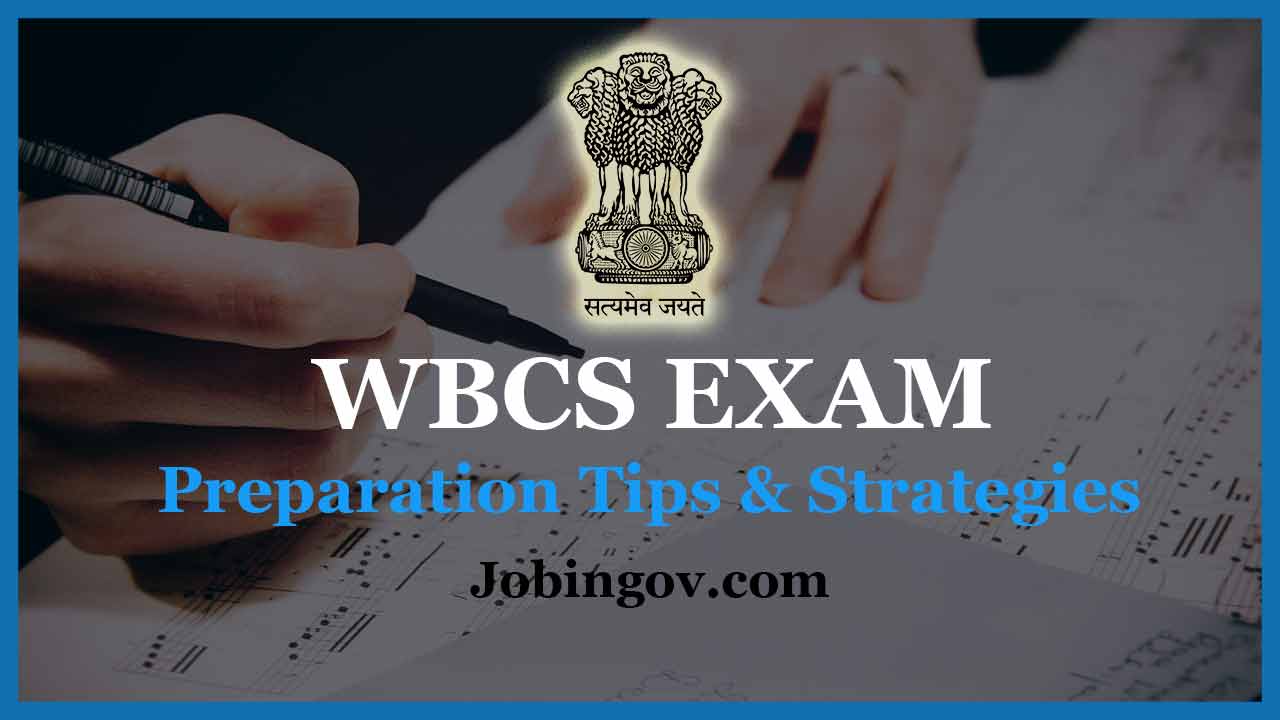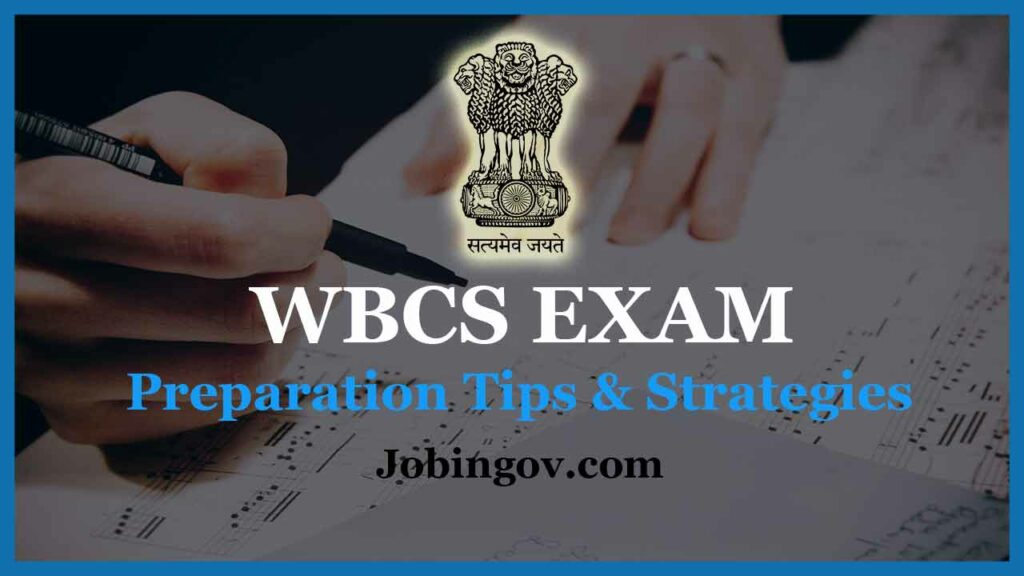 It is the right time to get yourself prepared for your dream job. WBCS has a definite syllabus for Preliminary, Mains and Interview. Though it seems to be a tough exam, one can easily crack it by smart study without taking any coaching.
Every year in the month of November WBPSC published notification for WBCS Exam.
In this article, we have discussed how to prepare for WBCS Exam?, Preparation strategies and tips, and Important books.
WBCS Eligibility Criteria
At first let's have a look on eligibility required for WBCS.
Group
Qualification
Age Limit
A
Graduation
Minimum Age: 21
Maximum Age: 36
B
Graduation
Minimum Age: 20 (For West Bengal Police Service only)
Maximum Age: 36
C
Graduation
Minimum Age: 21
Maximum Age: 36
D
Graduation
Minimum Age: 21
Maximum Age: 39
How to Prepare for WBCS Exam?
Here we analyzed the preparation and helpful books from preliminary to interview for WBCS. When a candidate willing to take preparation for WBCS some questions arises in their mind.
From where they will start their preparation?
Which subjects are most important?
Which book they should follow?
How to take preparation for preliminary and main?
How to prepare their notes?
How they do revise their lesson?
What are the approach they will follow in solving questions specially mathematics and reasoning?
Click Here to View – WBCS Notification 2023
Initial Phase of Preparation
At first, you make full determination that you want to be a WBCS officer because without setting your goal you cannot achieve anything.
After your determination, get a complete information about eligibility and syllabus.
Make a layout which information have got.
Prepare a timetable which you will follow during your preparation.
You shouldn't read all the subjects thoroughly, read only related topics.
Aspirants must be familiar with the examination pattern. Which is a three phase process:
Phases
Examination
Subjects
Phase 1
Preliminary
Eight subjects discussed later
Phase 2
Main
1. Six compulsory subjects only for Group A & B
2. Six compulsory subjects + optional paper for Group A & B
Phase 3
Interview
–
After having a good knowledge about WBCS Examination, aspirants should start his preparation in full flow.
The first thing you do before starting your preparation is to go through the whole syllabus thoroughly.
WBCS Syllabus
You should know the whole syllabus of the WBCS Exam, which is available at the WBPSC official website, and also below we provided a download link. After download the syllabus, follow the below steps.
Read the whole syllabus from authentic source.
Point out the most important subjects/topics.
Click Here to Download WBCS Syllabus
Best Books for WBCS Exam
When you have a complete idea of syllabus, choose books which is preferable for both prelims as well as main. Here is a complete list of books, which you can follow.
| | | |
| --- | --- | --- |
| Sl. No. | Subjects | Books & Authors |
| 1 | History of India | Jibon Mukhopaddhay or Krishna Reddy, Poonam Dalal Dahiya |
| 2 | Indian National Movement | Jibon Mukhopaddhay or Krishna Reddy or Rajib Ahir or Bipin Chandra |
| 3 | English Composition | S.P Bakshi (Arihant Publication) or K D Sarkar or Nitu Singh |
| 4 | Geography of India with special reference to West Bengal | Kartick Chandra Mondal or Majid Hussain or orient Longman |
| 5 | General Mental Ability | R.S. Aggarwal, Rakesh Yadav |
| 6 | Indian Polity and Economy | M. Laxmikant for Indian polity, Ramesh Singh for Economics |
| 7 | Current events of National & International Importance | Achievers (Magazine), Pratiyogita Darpan (Magazine), Yojana (Magazine), Competition Success Review (Magazine) |
| 8 | General Science | State Board Textbooks(Specially Class 11&12) |
Also, Collect last 10-15 years question paper, find out the areas from where most of the questions are asked. Focus on that areas.
The next thing is that an aspirant should do is to prepare a compact timetable which he will follow strictly.
Preparing a scheduled Timetable
You should have a proper timetable for your preparation.
A proper timetable makes you advance from others in your preparation.
Give enough time in important subjects/topics through your timetable.
Plan your timetable in such a way that you are able to revise lessons properly.
Study Plan
Try to read the subjects carefully and understand it.
Make a gist of what you have read.
Write it in your copy that helps you in your revision.
Write only important points.
Do a test of yourself by giving exam every week at least once.
Test will improve your understanding and level of preparation.
By tests you should also learn how to manage time in the examination hall.
Work hard on that points you have faced during test.
Prepare for WBCS Preliminary Exam
This examination is taken annually in the month of February. Preliminary Exam is the first phase for the selection of a WBCS Officer. In this stage, serious candidates are shorted out for the main examination.
In this examination there is 200 questions carrying 1 marks each from eight different subjects. All of the questions asked is in multiple choice questions(MCQ) type. From 8 different subjects there will be 25 questions providing 25 marks each.
There will be negative marking for each wrong answer, 1 marks will be deducted for every 3 wrong answer. In preliminary highest number of questions asked from history which is 50 out of 200 that means history plays a vital role at this stage.
The cut off marks of the prelims varies from 95-110 that means you have to get only 47-55%. Subject wise number division is shown below:
| | | | |
| --- | --- | --- | --- |
| SL. No | Subjects | No. of Questions | Marks |
| 1 | English Composition | 25 | 25 |
| 2 | History of India | 25 | 25 |
| 3 | Indian National Movement | 25 | 25 |
| 4 | Geography of India with special reference to West Bengal | 25 | 25 |
| 5 | General Science | 25 | 25 |
| 6 | General Mental Ability | 25 | 25 |
| 7 | Indian Polity and Economy | 25 | 25 |
| 8 | Current events of National & International Importance | 25 | 25 |
Prepare for WBCS Main Exam
In current examination format, main examination comprised six compulsory papers (including English & Bengali) and one optional paper (consist two papers) for Group A & B only to be chosen while you do your from fill up.
If you want to sit only for group C & D, you need not to choose optional paper. You can choose your optional paper from the given list. This is the most vital stage of the selection process as its marks decides your rank. Subject details are provided below:
| | | | |
| --- | --- | --- | --- |
| Paper | Subject | Marks on Each Paper | Allotted Time |
| Paper I | Bengali/Hindi/Urdu/Nepali/Santali | 200 | 3 Hours |
| Paper II | English | 200 | 3 Hours |
| Paper III | General Studies – I, includes (I) Indian History with special emphasis on National Movement of India (II) Geography of India with special reference to West Bengal | 200 | 3 Hours |
| Paper IV | General Studies – II, includes Science and scientific & Technological Advancement, Environment, General Knowledge and Current Affairs | 200 | 3 Hours |
| Paper V | The Constitution of India and Indian Economy | 200 | 3 Hours |
| Paper VI | Arithmetic and Test of Reasoning | 200 | 3 Hours |
| Paper VII+VIII | Optional( Paper I & Paper II) To be chosen | 200+200=400 | 6 Hours |
Note: Total=1600 (for Group A & B) & 1200 (for Group B & C)
Also Read – How to Choose Optional Subject for Mains
Prepare for WBCS Interview
After a prolonged hard work and passing two important steps, you are in the final stage. Here, your hard work converts into your success. In interview, interviewer not only test your knowledge about subjects but also about your presence of mind and personality. Some points you have to remember for your interview is:
Your personality reflects your culture, habits, state of mind and nature.
Build a good personality by improving attitudes. It is not a matter of one or two days to improve your personality, it takes long time to build.
Good dressing sense is an important thing.
Entry into the interview room should be as gentle as you can.
Good dress and perfect entry makes your impression better on interviewers.
During interview be calm and answer the questions carefully. They want to check your temperament and behavioral changes in different questions.
They also want to check your ability to tackle different questions and situations.
At the end, don't forget to show your gratitude towards them.
According to your performance in interview and number scored by you in the main examination, merit list is prepared. Your position in merit list determines your post.
Also Read – WBCS Exam Details Information
To get success in WBCS examination coaching doesn't matter. Awareness about current events, syllabus, question pattern and proper study plan takes you far ahead from others candidates.
We hope this article will help you a lot. If you like this article then share with your friends. You can follow us on Facebook for latest update.